(Homepage | Twitter | Facebook | Author RSS)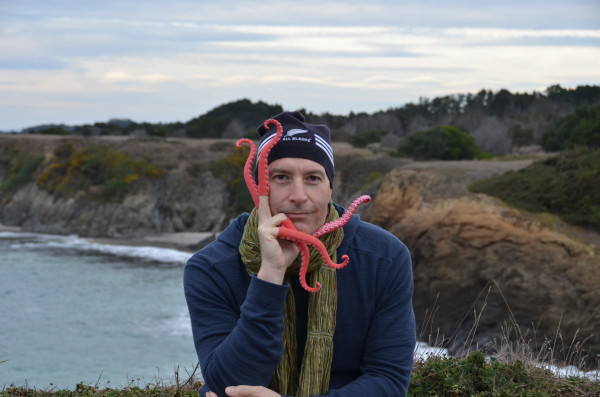 Rick moved over to DSN from his blog Malaria, Bedbugs, Sea Lice & Sunsets, where he has written extensively on ocean science and conservation issues since 2006.  He is a marine ecologist with a focus on tropical coral reef ecosystems who has worked worldwide since 1986 in field-based marine conservation biology, ocean science education, and creating learning networks and evaluation strategies to support ocean conservation programs. Rick received his education at Roger Williams University in Rhode Island and at Harvard University. With more than 2,000 dive hours logged, Rick has led ecotourism expeditions to the Galapagos and to coral reef ecosystems in the South Pacific and throughout the Caribbean basin. He has conducted fieldwork in every coral reef biogeographic region on the planet.
With a personal mission to see coral reef communities achieve strong, autonomous, and local management of their coastal resources, Rick's work has established community networks in support of local conservation leadership, explored the role of marine tourism in conservation, implemented payments for ecosystem services and business planning, encouraged sustainable financing strategies for marine protected area management, and realized community benefits and alternative livelihoods derived from conservation partnerships.
Previously, Rick served nearly a decade as Director of Conservation Programs for the Coral Reef Alliance, as a marine science specialist for the University of California, Berkeley, where he directed the University's summer marine biology program at the Bodega Marine Laboratory.  He was Project Specialist for the NSF-funded California Center for Ocean Sciences Education Excellence (COSEE) which created a collaboration across UC Berkeley's Departments of Integrative Biology, Earth and Planetary Sciences, and the Lawrence Hall of Science.  During his tenure, he was designer and Instructor of the NSF–funded UC Berkeley course, Communicating Ocean Sciences.  The successful course continues to be taught at UC Berkeley and has been adopted at over 20 other colleges and universities nationwide.   Communicating Ocean Sciences received the prestigious 2005 Educational Initiatives Award from the University of California, Berkeley. He has also provided consultant services to the US National Marine Sanctuary system, several state science and environmental education initiatives, and has provided life science content expertise for Macmillan McGraw-Hill Publishing and KQED Public Television.
Recently, Rick has been working with the DSN team and a growing cohort of ocean science online writers to pioneer the potential for social media to build an increasingly informed, connected, and passionate citizenry.  This interest has led to a variety of innovative experiments in generating online discussion at numerous conferences and symposia, including Science Online 2008-2010.